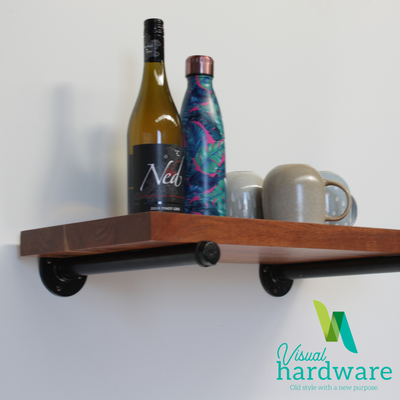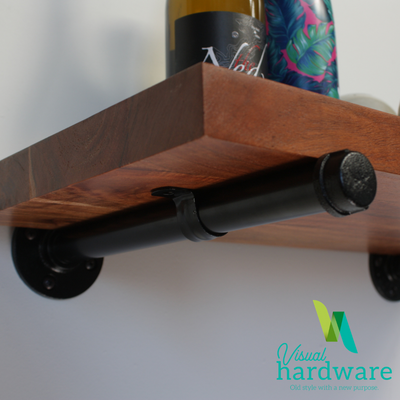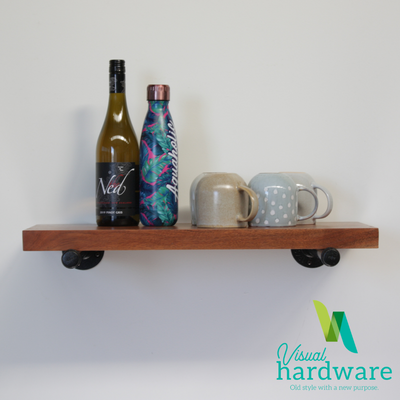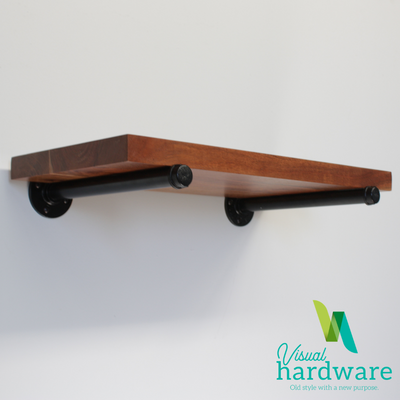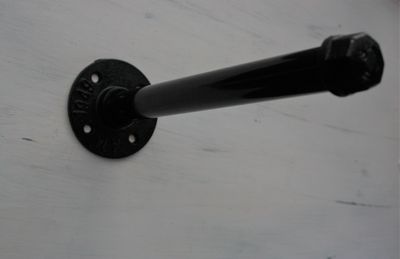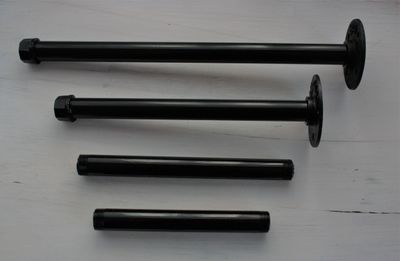 Pipe Shelf Brackets - Four Sizes
Shelf Bracket
$20.00
or 4 interest free payments of $5.00 with
learn more
Our Pipe Brackets are made of 20mm Industrial pipe and 85mm (in diameter) Flange in black.
You might have seen these on some American websites or Pinterest, a great affordable way to add a little character to your shelf bracket.

The 300mm brackets are compatible with our shelves at 275mm deep.
To view our shelf options select Shelves and Brackets under Categories in our shop to get the whole package. The photos are of a 300mm pipe and our Acacia 600mm shelf.
The prices are for a pair of brackets.
The set comes with:
2 x Flanges
2 x Pipe caps
2 x Iron Pipe (choose the length you want)

2 x Pipe clips should you select this option
50mm Screws will be provided for the flange, but depending on the weight of the shelf or the items you plan to put on it, these might need to be changed.
Shelf not included.
Please note these bracket will be dispatched in parts. Due to the different construction of the elbows and flanges versus the pipe, the colour and texture will vary between these components. If you want to achieve a more even colour finish, it is possible for you to spray paint the handle once constructed.

SKU: CRPSH250NPC