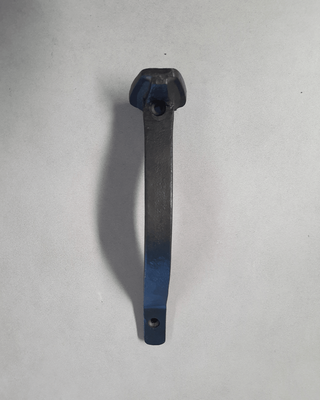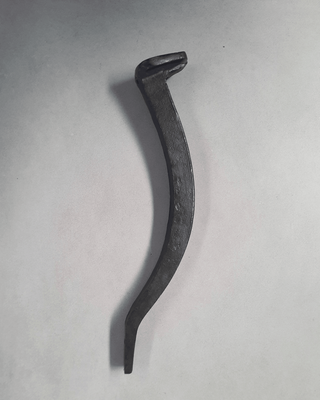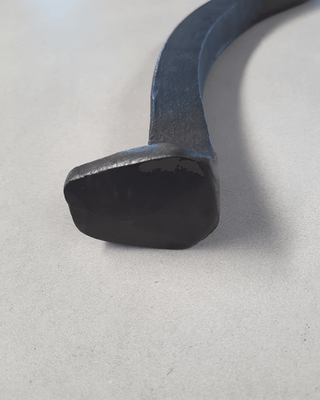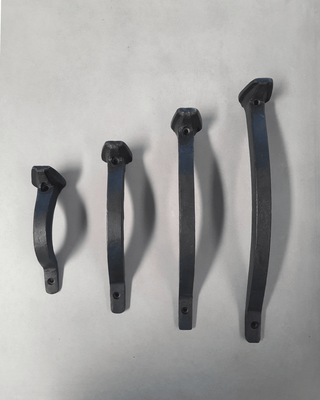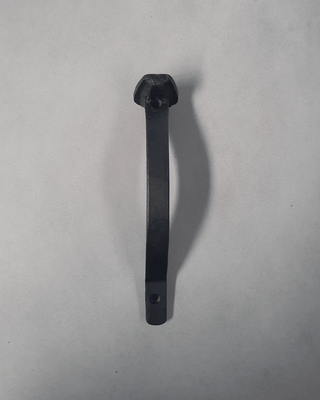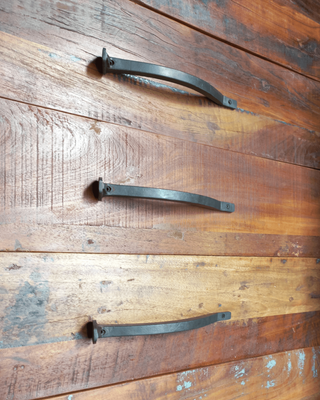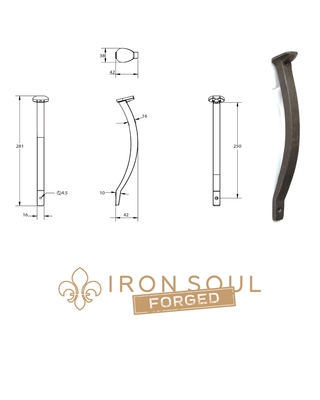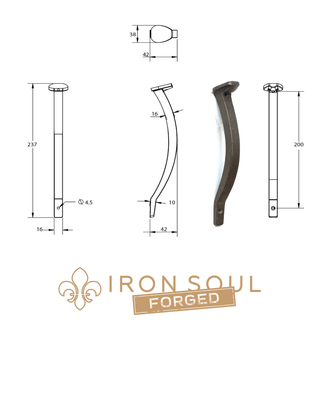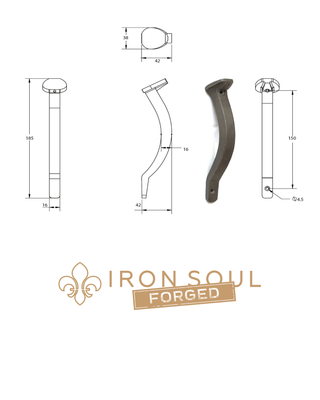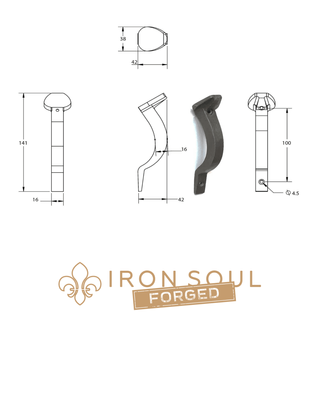 Iron Soul Forged Railway Nail Handles (4 Sizes)
Iron Soul Forged
$35.00
or 4 interest free payments of $8.75 with
learn more
Our Forged Railway Nails Cabinet handles, this is part of our Iron Soul Forged Range.
These handles provides an authentic rustic style, celebrating the natural highlights of the steel with the forged steel shaped into a Railway Nail adding texture and interest creating a organic unrefined show piece.
These handles will add character and rustic charm to your space, whether you want a farmhouse feel or industrial feature.
This range is hand forged steel by Artisan blacksmiths. These pieces have been finished with bluing of the steel with a wax finish, to protect the surface and to keep the authentic forged look.
The sizes are approximate and do range in size a little due to the nature of the manufacturing process.
Screws are Included.

Small
Total Length -141mm
Screw to screw - 100mm
Total Width Widest point - 38mm
Depth - 42mm
Steel thickness - 16mm
Medium
Total length - 185mm
Screw to screw - 150mm
Total width widest point - 38mm
Depth - 42mm
Steel thickness - 16mm
Large
Total length -237mm
Screw to screw - 200mm
Total width widest point - 38mm

Depth - 42mm
Steel thickness - 16mm

Ex - Large
Total length -281mm
Screw to screw - 250mm
Total width widest point - 38mm
Depth - 42mm
Steel thickness - 16mm

SKU: RRSPH150