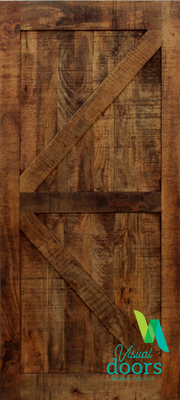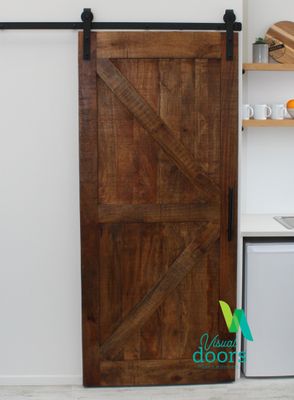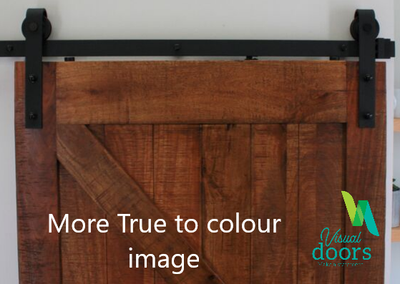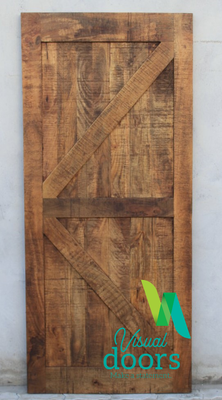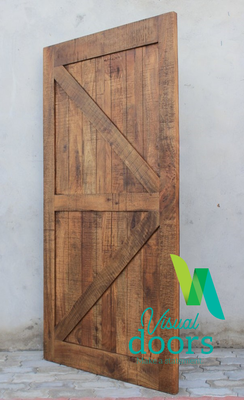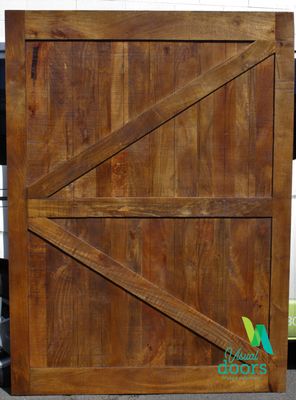 Artisan Cabin Solid Timber Barn Door - British Brace - Russet Stain
Finished Doors
$920.00
or 4 interest free payments of $230.00 with
learn more
The Cabin door is part of our Artisan Door Range.
These doors are in our most popular style the British brace shape, they are double sided and made of solid wood. We have designed this door to honor the traditional barn door with band-sawn impressions finished with a Russet Stain. This creates a door that has rustic charm whilst a keeping a more consistent finish compared to a re-claimed timber door.
This door is like adding another loving piece of furniture to your home.
Every door has its own unique appearance due to the nature of timber. These doors are individually hand crafted not machined in a large factory. They may need some extra attention/adjustments made to the hardware when installing to cater for some dimensional tolerance. The beautiful imperfections are the soul of these hand crafted doors.
Barn Door Specifications

Species
Solid Mango Wood*
Style
British Brace Double Sided
Finishes
Russet Stain
Purpose
Internal Use only
Barn Door Sizes

Height
Width
Thickness
Price
2050
800
40
$695
2050
900
40
$780

2050
1000
40
$860
2050
1200
40
$1055
2050
1500
40
$1350 - Seconds Only
2200
900
40
$850
2200
1000
40
$920
2200
1200
40
$1130

2200
1500
40
$1450 Seconds only
Hardware sold separately.
You can choose to pick up in St John's, Auckland.

Important note regrading Door Delivery: We are unable to deliver doors to all areas. The freight rate build in on the website ONLY allows for main centers. If it is not possible to deliver to your home another option is we can deliver to the closest Mainfreight depot where you are able to pick up. If you are unsure or have any questions, please send us an email with your address and we will get back to you.
You need to ensure someone is home for delivery to help the driver lift the door.

* Mango wood is categorized as hardwood because of its attractive characteristics similar to Teak but without the price. The strength, density, and durability that allows it not to wear out quickly and keep their high luster texture for many years making it a great choice for the door.
SKU: CD22001BB