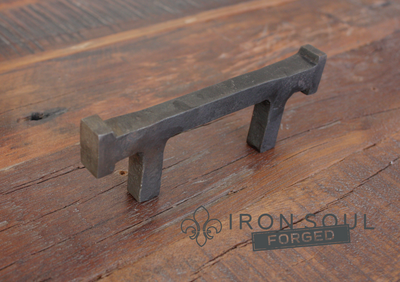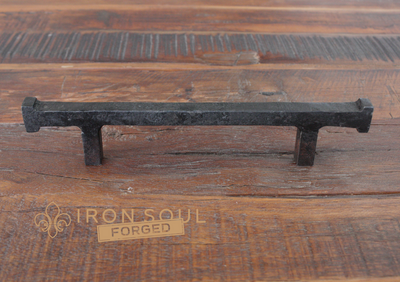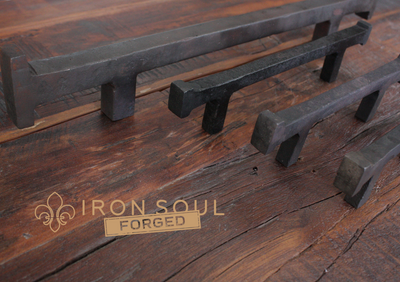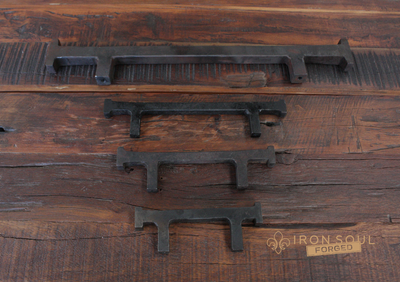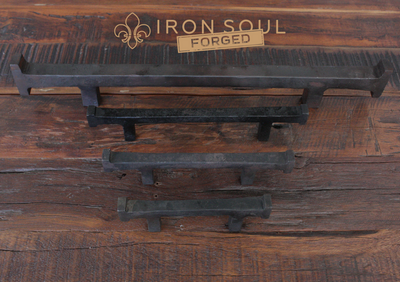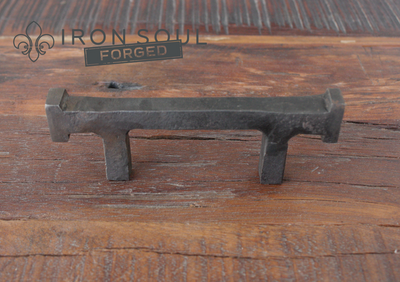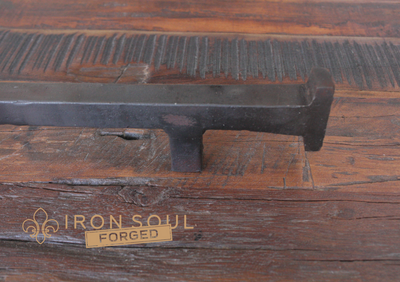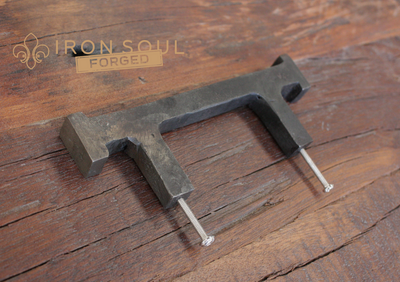 Iron Soul Forged Pull Handle (Three Sizes)
Iron Soul Forged
$21.00
or 4 interest free payments of $5.25 with
learn more
The Iron Soul Forged Pull Handle is part of our Iron Soul Forged Range.
This range is hand forged Iron by Artisan blacksmiths. These pieces have been perfected with a blackened steel finish to keep the authentic forged Iron look.

Screws/Bolts are Included, this handle is rear fixed. Please note due to the handmade nature of these handles fixing holes and sizes could slightly vary between handles.
150mm Handle
150mm - Long, Depth - 50mm, Total Depth - 55mm, Fixing Holes - 90mm, Handle Size - 12mm
200mm Handle
200mm - Long, Depth - 50mm, Total Depth - 55mm, Fixing Holes - 113mm, Handle Size - 12mm

250mm Handle
254mm- Long, Depth - 50mm, Total Depth - 55mm, Fixing Holes - 164mm, Handle Size - 12mm
SKU: SMSHL1250-1