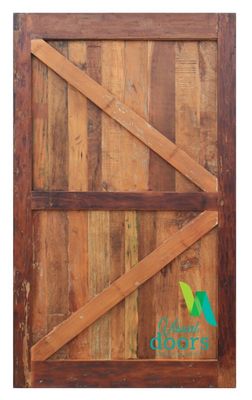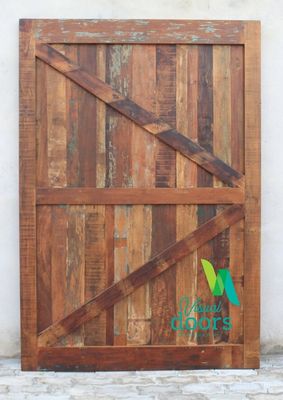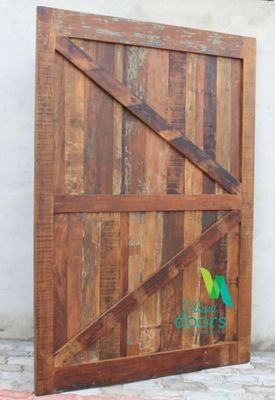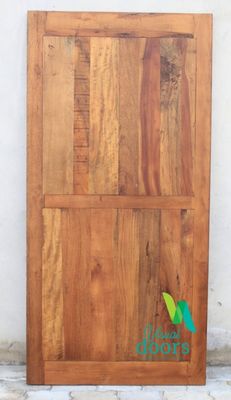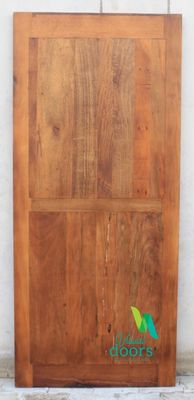 Artisan Vintage Reclaimed Solid Timber Barn Door - British Brace - Single Sided
Finished Doors
$1,150.00
or 4 interest free payments of $287.50 with
learn more
The Vintage Door is part of our Artisan Door Range.
These doors are made from reclaimed timber. Each door is unique with its own individual perfect imperfections. The face side of the door is finished in our most popular British brace style. The rear of the door is in a more simple finish.
This door would make a statement, adding character to your space with its imperfect beauty.
Please note the colours and of the timber vary between batches depending on what reclaimed timber is available at the time. Feel free to contact us and advise the size you are interested in as we are able to send photo's of a individual door. The Double Z hung door in the images we are currently sold out of this style bracing.
Every door will have its own individual look due to the nature of the reclaimed timber. Please contact us if you wish to view or would like photos sent so you are able to select your individual door. These doors are individually handcrafted, not machined in a large factory. They may need some extra attention/adjustments made to the hardware when installing to cater for some dimensional tolerance. The beautiful imperfections are the soul of these handcrafted doors.
Please note these doors do not have a groove in the base of the door as per a traditional barn door. The reason for this because it is one- sided and not having the groove allows the door to be flipped so the British brace design can be directed to suit your space. You are able to add a groove to the base or purchase one of our door guides with a small wheel.
Barn Door Specifications

Species
Reclaimed Timber*
Style
British Brace Face Side - Rear Side Flat Finish
Finishes
Russet Stain
Purpose
Internal Use only
Barn Door Sizes

Height
Width
Thickness
Price
2050
900
40
$1065
2050
1000
40
$1160
2050
1200
40
$1430
2050
1500
40
$1790
2200
900
40
$1150
2200
1000
40
$1240
2200
1200
40
$1540
2200
1500
40
$1920
2400
1200
40
$1680
Hardware sold separately.
You can choose to pick up in St John's, Auckland.
Important note regarding Door Delivery: We are unable to deliver doors to all areas. The freight rate build in on the website ONLY allows for main centers. If it is not possible to deliver to your home another option is we can deliver to the closest Mainfreight depot where you are able to pick up. If you are unsure or have any questions, please send us an email with your address and we will get back to you.

You need to ensure someone is home for delivery to help the driver lift the door.
SKU: VD22009BB