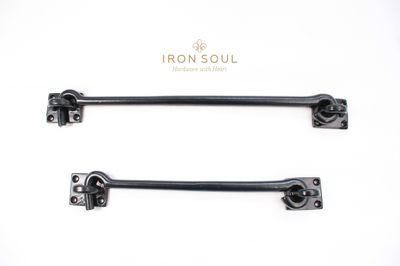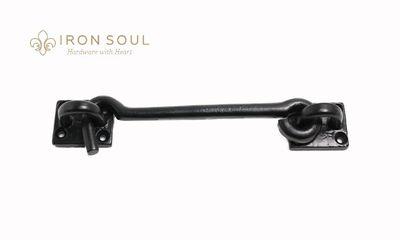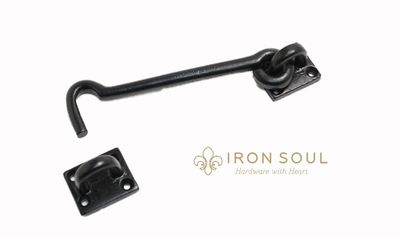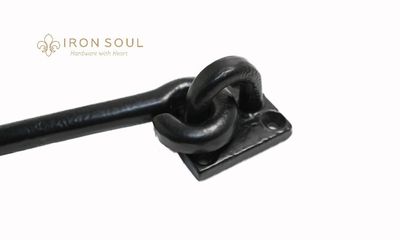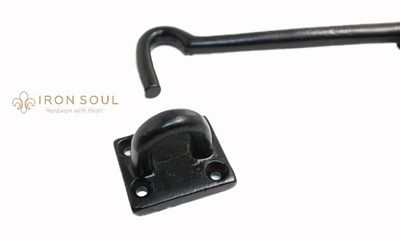 Iron Soul Chunky Hook and Eye Lock (3 sizes)
Iron Soul
$18.00
or 4 interest free payments of $4.50 with
learn more
Chunky Hook and Eye / Cabin Clip barn door lock in 3 sizes. Rustic satin black finish, styling inspired from Tudor period English architecture.
This can be used as a lock for a barn door on the side the door rolls. We do have a another lock for the door jam side, please see below.
The longer hooks can be used as nice- looking shelve supports.
Cast mild steel with powder coated satin black finish.
Hook Length - 150mm, 230mm, 300mm
Protrudes From Door - 34mm
Total Length -185mm
Width of Base - 40mm
Depth of Base - 32mm
Screws included.
SKU: RH105309BLK