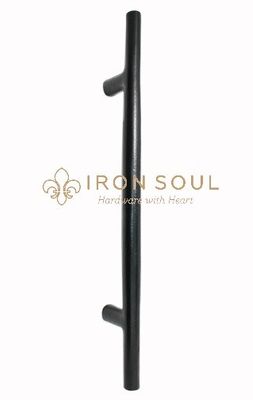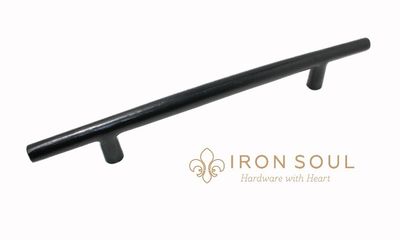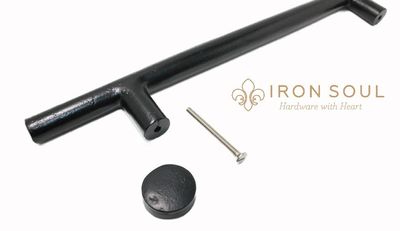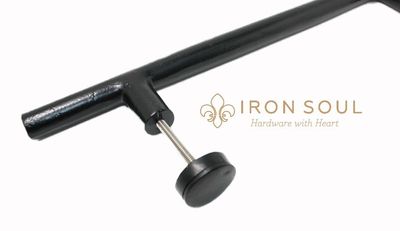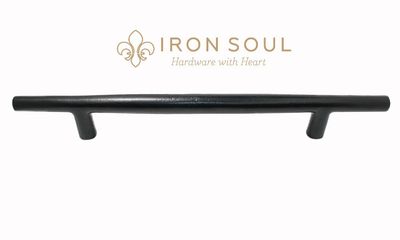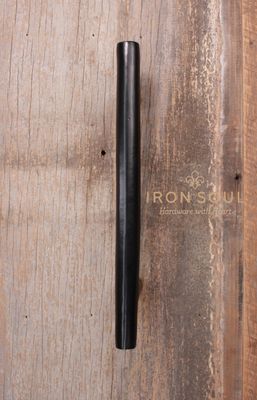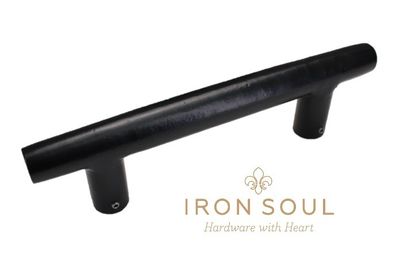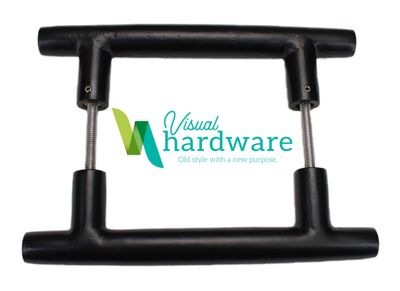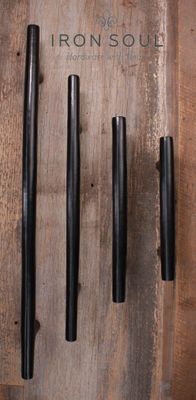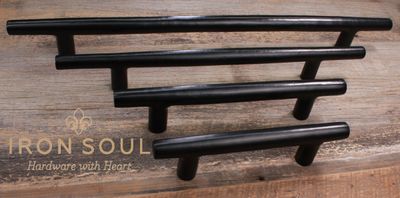 Iron Soul Round Tapered Handle (4 Sizes)
Iron Soul
$100.00
or 4 interest free payments of $25.00 with
learn more
This product option is unavailable. View other options.
Iron Soul Heavy Round Tapered Pull Handle is available in 4 sizes.
We have this available in single handle with screw covers or double handle with back to back fixings
This handle has a rustic satin black finish, styling inspired from Tudor period English architecture.
The single handle comes with screw and screw covers which can be used as a finger pull if needed.
The double handle comes with fixings for back to back attachment.
Cast mild steel with powder coated satin black finish.
Rear fixed on door will fit door up to 50mm deep.
Small - 235mm
Length - 235mm
Protrudes From Door - 60mm
Distance between Screws - 140mm
Diameter at widest Point- 25mm
Medium - 310mm
Length - 310mm
Protrudes From Door - 60mm
Distance between Screws - 185mm
Diameter at widest Point- 25mm
Large - 455mm
Length - 455mm
Protrudes From Door - 60mm
Distance between Screws - 292mm
Diameter at widest Point- 25mm
X-Large - 620mm
Length - 620mm
Protrudes From Door - 60mm
Distance between Screws - 400mm
Diameter at widest Point- 25mm
SKU: RH1035012BTBBLK