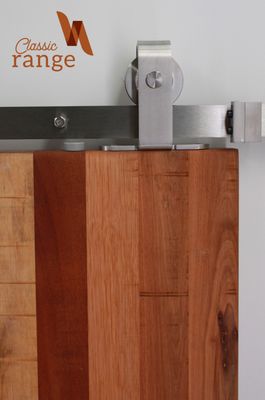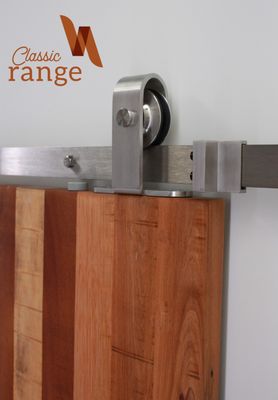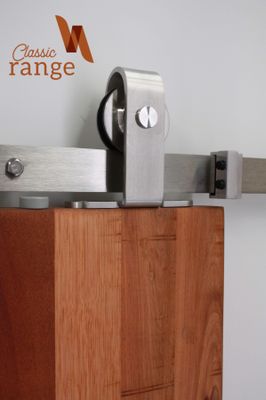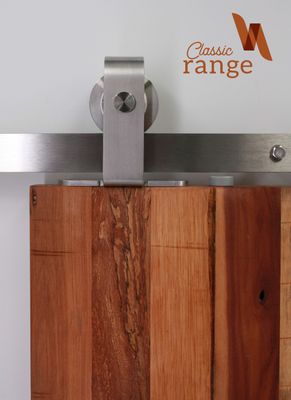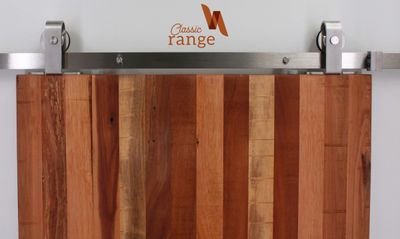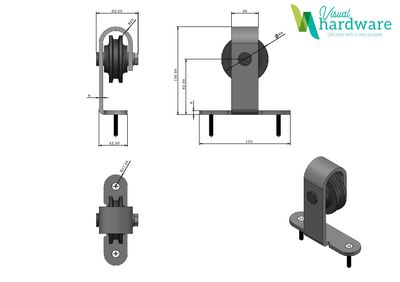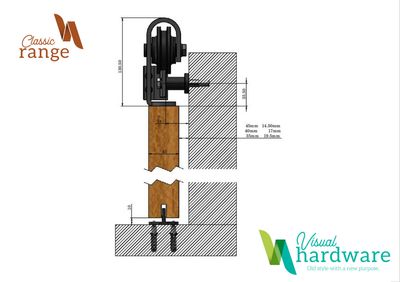 Stainless Steel Classic Top Mounted Set
Classic Range
$360.00
or 4 interest free payments of $90.00 with
learn more
The Stainless Steel Classic Top Mounted Set is a version of our most popular design, it is transformed to a sleek modern hanger once placed in stainless steel. This will give you a clean modern look with all the function of barn sliding hardware.
Made from high quality stainless steel 304.
Stainless Steel Capping on the front and back of the wheel, exclusive to Visual Hardware.
Supports doors up to 80kgs.
Can accommodate wood door thickness from 35mm - 45mm.
Door slides quietly and smoothly.
Easy Installation, basic instructions included.
3 year warranty for full set.
Tracks have fixings holes pre drilled at 406mm. Tracks without fixing holes are available on request.
Do you need a double/bi-parting door? Please see parts for double door to add to your order for all the extra parts to make this a double door set.

This set includes:
Door Track Rail
Door Rollers
Rail Supports/ Spacers
Door Stops
Anti-jump pins
Floor Mounted Door Guide
Track Joiner if required
All bolts required
Tracks can be cut to length for smaller openings, or connected to another track with a joiner, to create a double door or longer track if required.

We stock tracks in 1.5mtr, 1.8mtr, 2.0mtr, 2.4mtr and then a two piece track with joiners for 3.0mtr, 3.3mtr, 3.6mtr, 3.8mtr and 4.0mtr and 4.8mtr.

We do stock one piece tracks in 3.0mtr and 4.0mtr if you are interested in one of these options please send us an email at orders@visualhardware.co.nz, as freight is more expensive for the longer tracks and currently the web page does not allow for the extra freight cost.
Upgrades to Consider - Please see Links to your left
Should your floor be concrete, carpet or tiles adding a wall mounted floor guide to your order for easier install is recommended. Should it not be possible to add a groove onto the base of your door due to design, a wall mounted floor guide with a roller that runs on the outside of the door is available. Our sets include a floor mounted door guide.
Soft close systems are available for hanger systems rated at 80kgs. These are handy should the door be used frequently.
SKU: CLATMHSTSS4FHJN